It's been a while when about half of the Peninsular Malaysia is attacked by continuous rainfall. There are few locations flooded with two death cases reported so far. Kuantan is un-except-ed! Fortunately, this campus doesn't flood although the rain keeps falling almost every hour.
I thought this is normal here in Pantai Timur since it's already end of the year where the monsoon is switching. I used to reading news on this matter when I was in Selangor. No, no... I was wrong. This is not a normal weather.
For your information, this is my first time living far from Selangor of the entire of my life. Flood in my kampong did occur, but it's very rare. If there is any, it'll not last too long. If there's rainfall, it'll not in every hour! Today, here, it's already the fifth of continuous rainy day (even while I'm writing this, the rain suddenly fall, again). At the night, I prefer not to turn the fan on and not to let the windows open because it's too cold and windy; although I have quite a wide layer of adipose tissue underneath my skin... Hehe...
The further you travel, the wider your experience - this really applies on me.
Poor to those who live in some part of Johor, Pahang, Negeri Sembilan and Melaka with massive flood. Be patient, this is only a small
trial
that He gives to us. Just imagine those who live with bullets flying like rain, security assurance is none.

Landslide next to my block I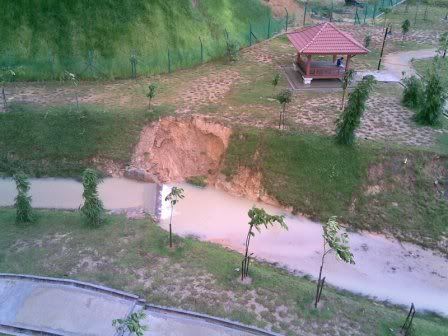 Landslide next to my block II



The kulliyyah when the rain falls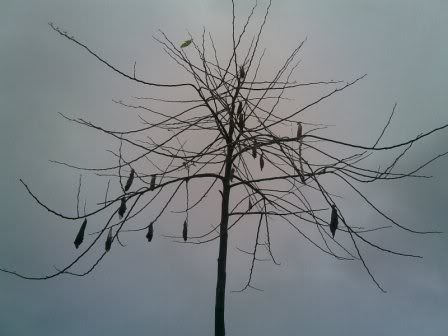 The kepompong. Kesian pokok tu, habis daun-daunnya~



Beluncas. Motif species ko tiba-tiba muncul time2 hujan camni?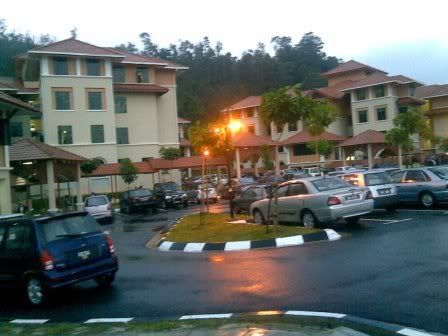 The mahallah. It's already dull, but when the rain falls, its worse!



Do you see the waterfall? I'm thinking of capturing pictures there. Wait ah~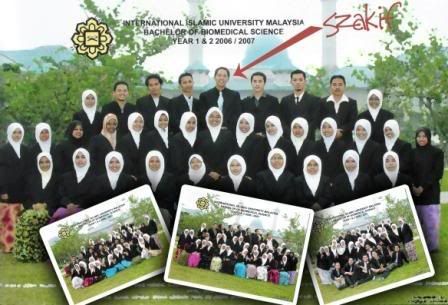 Nothing to do at the room, i do designing using Photoshop.
For your information, i'm currently establishing the Sciencess's blog. The address is
http://sciencess-iium.blogspot.com
where reports and news regarding Kulliyyah of Science and the students (and staffs if possible) will be loaded into it. I'm not the one who will be in-charge of writing entries in it. I give the task to my sub-committees while I just monitor their works. Any KOS students who would like their addresses (blog, journal etc) to be advertised in the blog, please let me know. Maybe I'll expand the links to science-based students all around the world.